Tailored Hunting Packages
We tailor your hunting package to include all elements you would like to experience on your hunt. Animals hunted, transportation and accommodation options are all flexible. Just let us know what you need.
---
Shape your hunting experience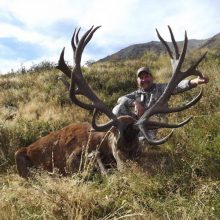 Choose your trophy
We offer a wide selection of trophy animals, we can tailor your package to suit your requirements. Package rates are applied to multi-animal hunts.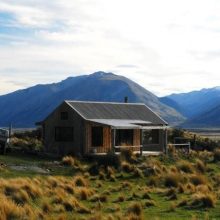 Location / Accomodation
We provide authentic hunting lodge accommodation at Glen Lyon Station. Nestled amongst breathtaking views and landscape. Should you require alternative accommodation for any reason or additional accommodation before or after your hunt we are happy to arrange this.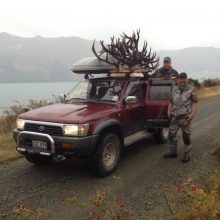 Transportation
We can tailor your package to meet your transportation needs. We will provide pickup and drop off at Queenstown airport. Transportation to Glen Lyon Station can range from road access to Helicopter flights from Wanaka.
Pricing
The following are indicative prices for our trophies and packages – your package will be customised to include trophy, transport, and any alternative accommodation needed to work in with the remainder of your NZ holiday. The below prices include the authentic hunting lodge at Glen Lyon station with stunning views of the river and valley. All prices are in USD.
Packages
5 day hunts inclusive of pickup / dropoff in Queenstown airport, food, lodging, trophy fees, guiding and rifle.
| | | |
| --- | --- | --- |
| Bull Thar | | $8,500 |
| Red Stag | up to 370″ | $8,000 |
| Fallow Buck | | $6,300 |
| Chamois (1 day hunt – includes heli) | | $6,000 |
| Red Stag, Bull Tahr, Chamois and Fallow Buck (package) | | $20,000 |
Day Rates & Alternative Packages
Design your own combo:
Trophy Fees
| | | |
| --- | --- | --- |
| Bull Tahr | | $6,000 |
| Fallow Buck | | $3,800 |
| Chamois (heli excluded) | | $3,500 |
| Arapawa Ram | | $1,000 |
| Red Stag | <370″ | $5,000 |
| | <400″ | $8,000 |
| | <450″ | $12,000 |
| | <500″ | $15,000 |
| | <550″ | $25,000 |
| | >600″ | $35,000 |
| | >650″ | $45,000 |
Day rate: $450 per person per day
Alternative packages: We can also customise packages outside of the hunt. If you or your partner/family would like to explore Queenstown and Wanaka's lakes, walks, wineries, adventure tourism, shopping or restaurants we can help with suggestions or create a guided package for you. Please enquire using the form below.
Testimonials
Having travelled the world hunting, in April of 2008 and 2009 I hunted with David (Croc) Adams of Southern Mountain Adventures, Wanaka, New Zealand, for Tahr, Fallow Deer and Red Stag with each hunt being successful. Free time was spent landing 10 pound Rainbow Trout in the streams stretching the length of the 140,000 acre hunting ranch.

I found Croc to be one of the finest guides I have ever booked with, I found his word to be his bond, and his hand shake a contract. The accommodations were excellent, the scenery is breath taking with the flowing river and beautiful mountains surrounding the valley. I left feeling that I had been with family and you can rest assured this hunter will be booking another hunt with Croc Adams.

Staying in the cabin on the paddock was very surreal. You can hear the water on the river. I have never seen the stars so Bright and Clear. Eating the local foods was very special experience for my palate.

Climbing the mountains to kill a Tahr was a lifetime experience. It was a challenge, but worth the effort. The Red Stag is a majestic animal, similar to the Elk, but are known to have Tremendous tops with Mega Points. I was in awe with the scenery the whole hike.

I would recommend this trip for anyone that to get away form it all. The comradery with fellow hunters and with the guides will be moments to cherish.

It was nice to relax and be yourself with people with a good since of humor.

Hope to get to go again soon!

I have hunted around the world and cannot say enough good things about the Tahr hunt I so enjoyed with Croc. Croc takes care of every detail of the hunt and he knows where to find the trophies!

If you want to hunt New Zealand for Tahr, Chamois or Red Stags you will not go wrong with Croc Adams, Southern Mountain Adventures New Zealand. I am headed back in 2017 for Chamois.

I would also ask you support Croc as he is an annual donor to both the National Wild Sheep Society and the Idaho Wild Sheep Society helping us to put & keep sheep on the mountain!

I saw more Bull Tahr with Croc Adams than I ever saw sheep on my 10 day hunt in North America. It was an easy adventure with fabulous scenery. Thanks again Croc

Thanks for an incredible experience, everything from scenery to the hunting to the camaraderie. I definitely recommend the experience

I hunted with Croc for Tahr and Chamois and had a fantastic hunt taking both animals and seeing many more every day. Fantastic experience.

I had the pleasure of hunting with Croc and Southern Mountain Adventures. The hunt was far beyond my expectations, with the hospitality and expertise that Croc showed the quality and abundance of game was second to none. I believe the South Island of New Zealand is one of the most special places in the world. I was able to harvest two quality animals and was introduced to some of the nicest people I have ever met. I cant wait to get back!

Best hunt I ever had and the guiding was outstanding.
Keen to get started?
Provide the following information to enquire: